Should This Gun Violence Video Be Shown in School?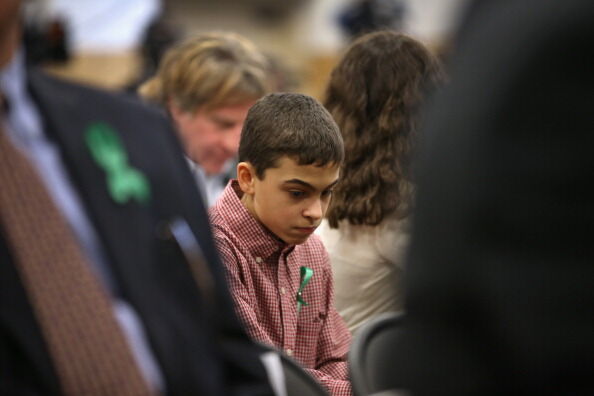 Photo courtesy of Getty Images
When my 12 year old son came home from school, I notice he was visibly shaken. Like a lot of kids these days, he suffers anxiety, but this was different.
When I asked what was going on, he explained that his class had seen a video about gun violence and now he's terrified. I completely understand that awareness is of the utmost importance. Know the signs. If you see something, say something. However, I'm not exactly sure how to help him process this one.
"Evan," is a PSA created by the Sandy Hook Promise following the tragic events that took place in Newtown, CT. For most of the video, you think you're watching the story of a boy in Jr. High or High School, who has a crush on a girl. Then, the video takes a turn that leads to a "punch to the face" ending. Extremely effective, yes. Eyes SHOULD be open to the signs of a potential shooter.
Please watch the video. I'd suggest viewing before letting your children see it.
I didn't have a choice, but I can deal with it. I'd rather my child know the signs, so he can be active in preventing these tragedies that seem to be happening in our schools daily.

Amy Paige
Want to know more about Amy Paige? Get their official bio, social pages & articles on The BIG 98!
Read more