2019 Grammy Awards: Thoughts From My Couch
My emotionally charged weekend, which started with a Volunteer Leadership Conference at St Jude Children's Research Hospital, ended in pajamas on the couch watching the Grammy's. At this point in the game, my filter was off. Please keep that in mind when reading my...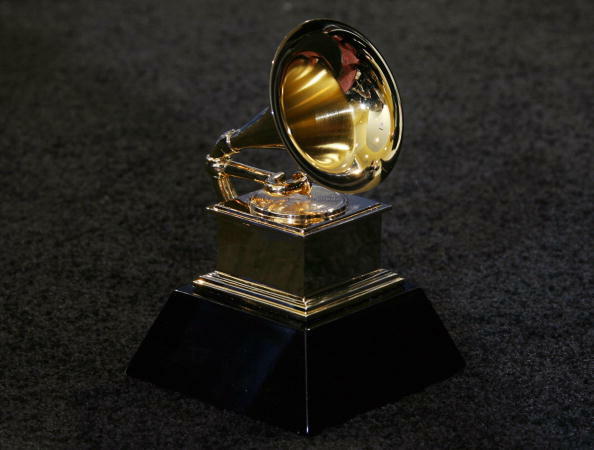 Thoughts During the 2019 Grammy Awards!
1. That opening was what the half-time show at the Super Bowl needed. Make a statement. Risk. Passion.
2. Shawn Mendes definitely had a growth spurt.
3. Thank you Twitter for helping me figure out that was Jada Pinkett Smith.
4. Miley Cyrus knows exactly who she is. She always has. Sometimes, you have to unstick yourself from labels other people put on you. It may not be easy, but worth it.
5. Kacey Musgraves voice has been blessed by unicorn angels.
6. Prince is not dead. He's just living inside Janelle Monae.
7. Chicks playing brass FTW.
8. THIS is what it's like when a true music fan hosts music's biggest night.
9. I will never understand face tattoos. Then again, I can't even handle the dark circles under my eyes.
10. How I miss the Blood, Sugar, Sex, Magik Chili Peppers.
11. Anthony Kiedis of RHCP reminds me of the bad guy they reveal behind the mask on Scooby Doo.
12. Stop licking my feet, Sherman.
13. This was my Mom's favorite Dolly song!!
14. I wish I could rock Loretta Lynn hair like Kacey Musgraves.
15. The BTS boys love Dolly!!
16. Ain't nothing Little Big Town can't NAIL.
17. DOLLY just took everyone to CHURCH!!
18. Need to know HER better.
19. I hate saying it. Loving Cardi B. PURRRRRFECT. Love the Art Deco theme.
20. Already own the Kacey Musgraves album. Now, how do I get those legs. Dannnnng...
21. When you can play dueling pianos by yourself. #YouKnowYouAreTalentedWhen
22. Who are the people having cocktails on stage and how do we get in on that??
23. I would not want to be the one following that Alicia Keys medley. And...Dan + Shay KILLED it!!! We KNOW them!! 🙂
24. Please don't let Diana Ross fall. Dear Lord that gave me palpitations.
25. Holy crap!! Dionne Warwick is ALIVE! Psychic friends network forever!!!!!!
26. At the risk of being lambasted and ripped apart...I have to say...Gaga was "putting it on" tonight. Love her. Respect her. But tonight felt like she was acting.
27. FUN FACT: dude on drums during Gaga's performance is Abe. He's Paul McCartney's drummer.
28. OMG. Who was on the other side of that phone call
29. Kelsea Ballerini. Something feels different. Can't place my finger on it. A different kind of BEAUTIFUL.
30. Brandi Carlile should not be kept a secret. Why are artists of depth kept hidden from mainstream?
31. Holy Kacey MusGRAMMYS!!!!!! PS. Looks like she's winning all around - that kiss!!!

Amy Paige
Want to know more about Amy Paige? Get their official bio, social pages & articles on The BIG 98!
Read more