Florida Georgia Line Drops Sultry New Single, 'Talk You Out of It'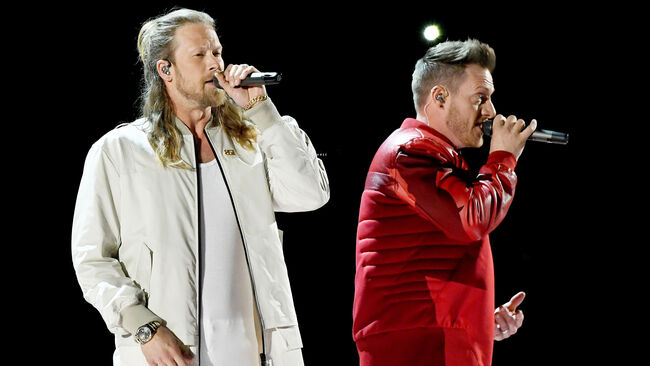 Fall's chill quietly sneaks in as we say goodbye to our sun-kissed tans and exchange the glow for fireside hangs and snuggle weather. Florida Georgia Line is helping to make the transition even more comfortable with a seductive, "baby-making" single that is going to country radio on November 5th.
"Talk You Out Of It" follows their previous #1 smash, "Simple" and has the duo singing a different tune. Unlike what we have heard from FGL in the past, this is a sensual and suggestive song that tells the story of a hot date night in.
FGL hinted that there was new material on the horizon during an interview with Cody Alan. Tyler Hubbard teased the track and possible expansion of his family by saying, "[Talk You Out Of It] is actually a baby making song." Cody laughs and digs deeper to the suggestive context, "Are you suggesting you are making another?" Tyler replied, "We are working on it. Always."
The only information that Cody can indeed confirm is that this is a sultry song that will help warm up your evening and is an excellent way to slide into daylight savings time, which is Sunday, November 4th.
Do you like stories like these? Bookmark www.cmtcody.com in your web browser and join Cody on the radio 7 days a week.
Photo Credit: Getty Images.